With every business, ensuring your customers are experiencing exceptional services every time is of the utmost importance to sustaining and growing your client-base.
Customer Relationship Management (CRM) Systems
have been known to help like Salesforce play a central role in enabling companies to create more efficient strategies for managing their customer encounters and relationships.
Start at the Beginning
Customer experience typically starts well before becoming a customer.  A potential customer's initial experiences and perceptions start with social media, information on the internet, press and conversations with your company or others about your products.  These initial experiences can both drive potential customers toward or away from your company. It is important to, wherever possible, drive the right experiences then capture this information to both create additional potential customers and tailor the subsequent experiences for those potential customers who have the potential to become paying customers.
The Sale
Whether you believe that sales is an art or a science, sales at the best companies is a business process that is meant to capture as much revenue as possible given the resources that are available.  That means your CRM needs to both enable the sales process(es) that maximize your chance of winning business AND minimize the effort for your people to generate those sales. 
Then What?
While clients can be satisfied with your product quality, that satisfaction might not be equivalent to the process of how they are receiving the product. Since companies are compared by their level of customer service, a CRM system can help you manage your relationships with customers at every stage of their interaction. This way, not only will you be able to closely monitor how your customers are being interacted with, but you will be able to see how you can improve that interaction further. 
Is Your CRM Doing What You Need?
At 4Convergence, we often see companies not taking advantage of Salesforce's full potential.  The native Salesforce Platform (no additional apps or custom coding) has the ability to be configured to address these challenges.
360 Degree View of Customer
Customers want to know that they are talking to a company that understands them and is looking to delight them across their journey with your company.  This is frequently hindered by siloed systems that are each capturing a part of the customer's experience with your company. With Salesforce (or any properly configured CRM) you can clearly understand the full journey that a customer has experienced with your company and know more than just successes and challenges but current open issues and details of all communications with that customer.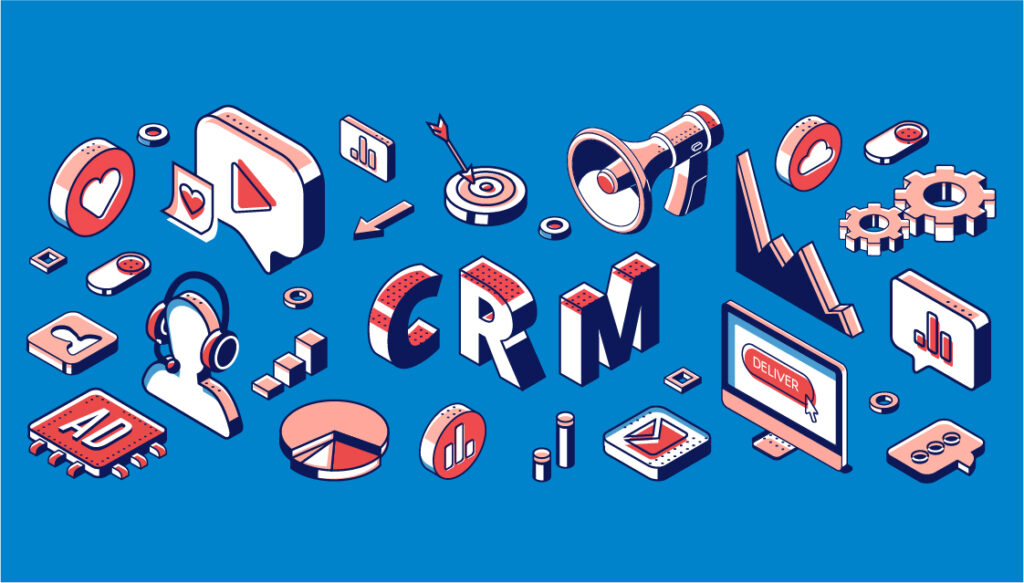 Improved Engagement
As customers, we have all had various levels of tailored experiences with the goods and services that we purchase.  Online stores not only keep track of the products that we have viewed and purchased but they offer additional products that we might be interested in.  Do you take these same concepts with your customers? Do you bring in experiences that your customers may have had with your products in the past (ie. returns)? Do you ensure that you are addressing any open customer issues before going into sales mode?
Maintain Customer Relationships
Making sure your customer experiences a smooth interaction with your company is crucial to your business' growth.  Through Salesforce, you can automate interactions to send your customers regular emails–newsletters, new product notifications, upcoming deals and more–with minimal effort on your part. While this is only one of the many possibilities of a Salesforce's marketing, sales and service automation, there is a long list of other options for you to choose from to enhance your customers' experience.
Professional Salesforce Implementation Services
Knowing the complete features of Salesforce will allow you to customize its functionality to improve your business's overall processes while helping you establish stronger customer relations. Allow our team at 4Convergence to seamlessly align effective solutions to drive meaningful results for your business.
At 4Convergence, it's our mission to deliver high ROI implementation and improvement solutions on the Salesforce platform.   that will help your business expand your customer relations while running more efficiently overall. We take the time to leverage all of its capabilities of Salesforce so that you get the most out of your investment.
Contact our Salesforce Implementation experts to improve your customer relations today!
Learn How 4Convergence Can Help You Meet Your Salesforce Goals